blogs
Digital Business
ecommerce
IT Industry
Marketing
Ui/Ux Design
website
Top UI/UX Works for Inspiration
To create an inspiring UI/UX design requires designers to get constant inspiration from a lot of sources. We believe in creating an absolute masterpiece every time. These designs have been created after a thorough brain-storming on multiple criteria like user navigation, color-scheme & combination, placement of elements, unique design, and something that inspires to create better UI/UX design. So, let me take you through some of the inspirational designs and some amazing features we have created.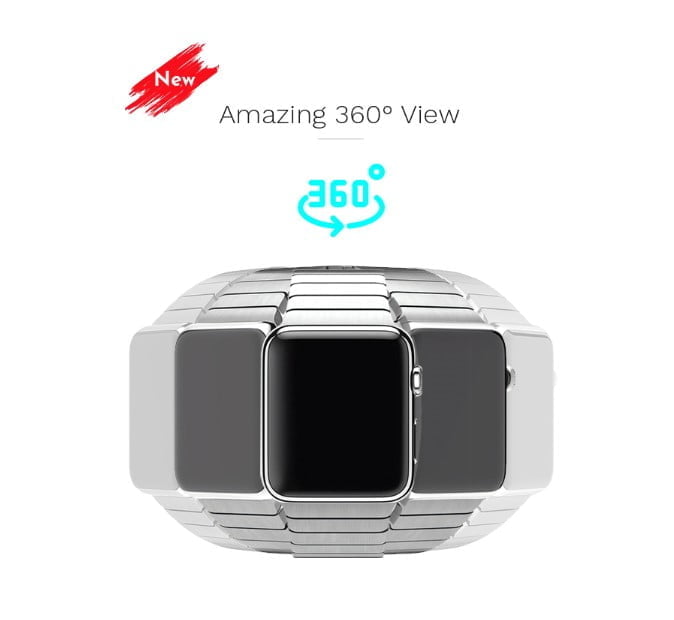 An attractive design that allows the visitor to see around any product & gives a perfect feeling of how the product looks in real life. Visitors can rotate the product at their will to see the product in detail.
It is a highly recommended & demanded UI/UX feature among the eCommerce platform.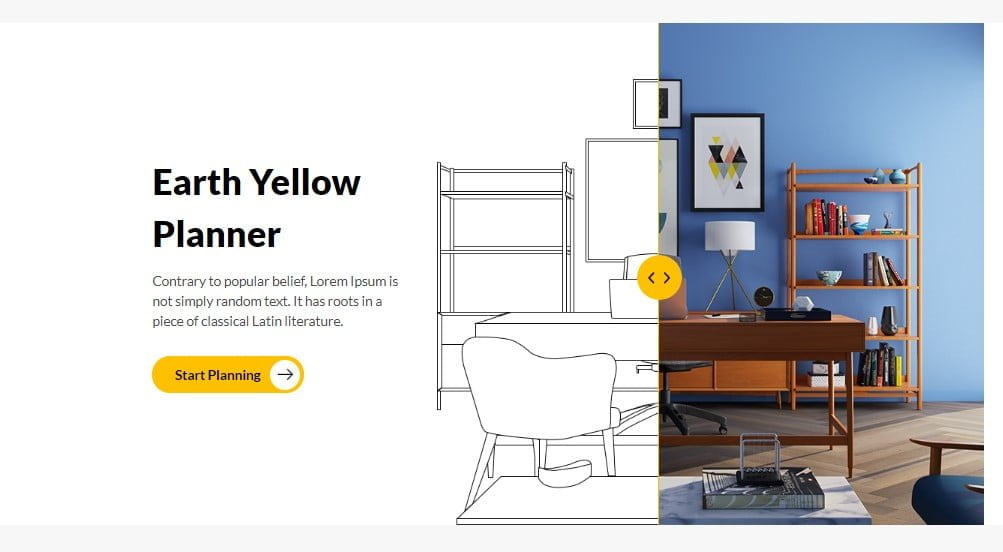 This featured UI/UX design lets the visitor see how the sketched design will look like in virtual reality. The visitor can slide between the sketch and the image to feel and get a sense of how it will look in reality. This kind of feature is highly recommended for reality developers & architectures, it makes their job simple to convey the exact look & feel through this design.
3. Ready to Use eCommerce Templates
Need inspiration for an eCommerce store? Well, These templates are ready to use for an eCommerce store. Visit it, like it, and make it yours. These UI/UX designs are pixel-perfect & mobile responsive. And, You can also find its PSD version on Envato. Get this for a very nominal price.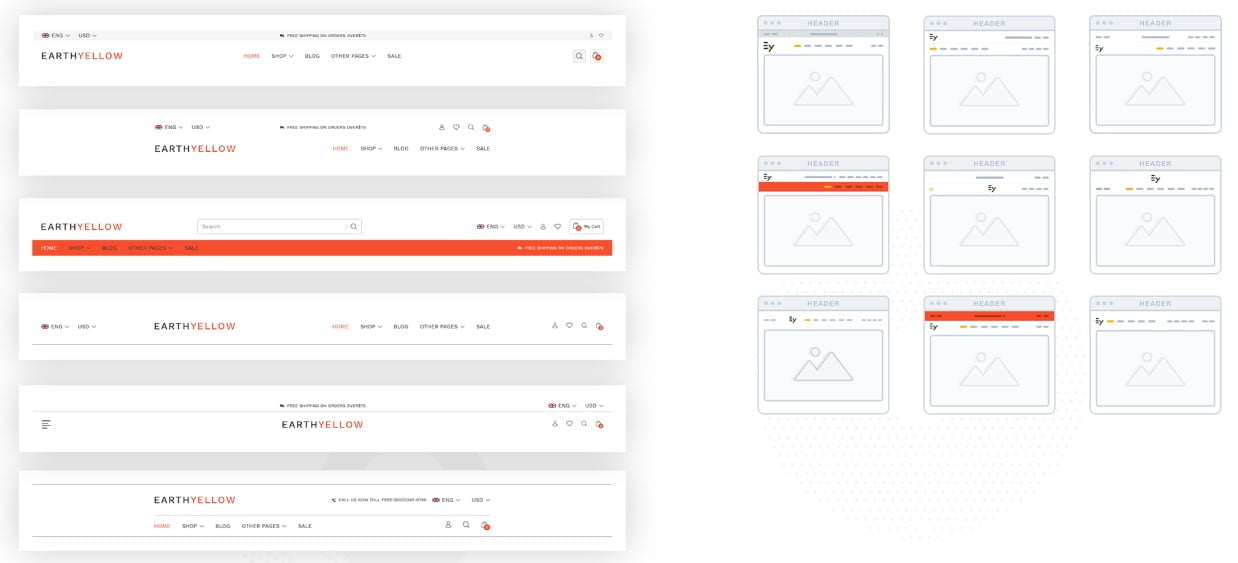 A genius pack of UI/UX designs in Earthyellow that allows you to select the best suitable design for your website. It lets you customize the header the way to want.
You can find these UI/UX designs in Earthyellow on the Envato market for a very nominal price.

Make the footer with an extremely amazing design of Earthyellow, which provides 6 different designs to choose & customize, whichever suits the best UI/UX for your website.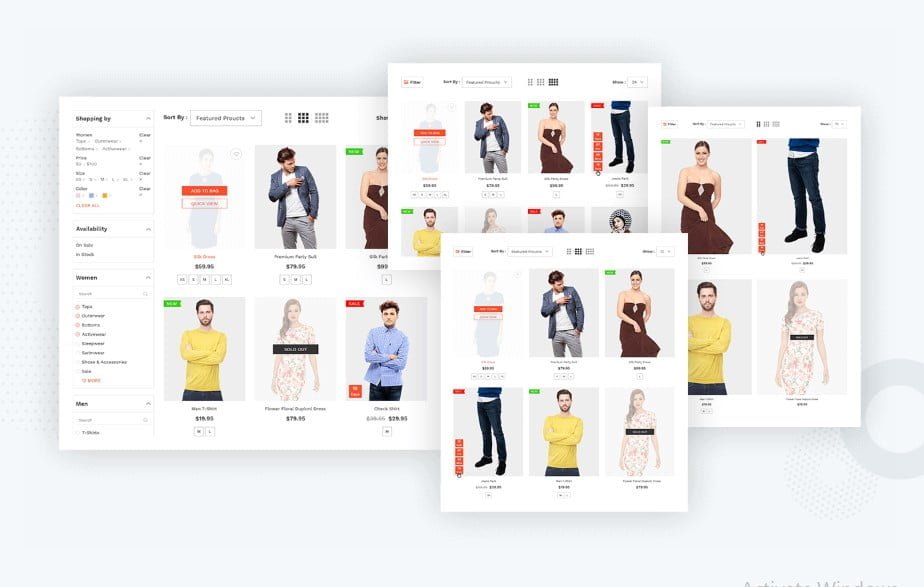 Have an eCommerce store? Make it more attractive & smooth with Earthyellow templates. The shop pages provide extremely smooth navigation for online store visitors, making navigation faster increases the chances of selling. Grab this amazing package of shop pages in Earthyellow on the Envato market.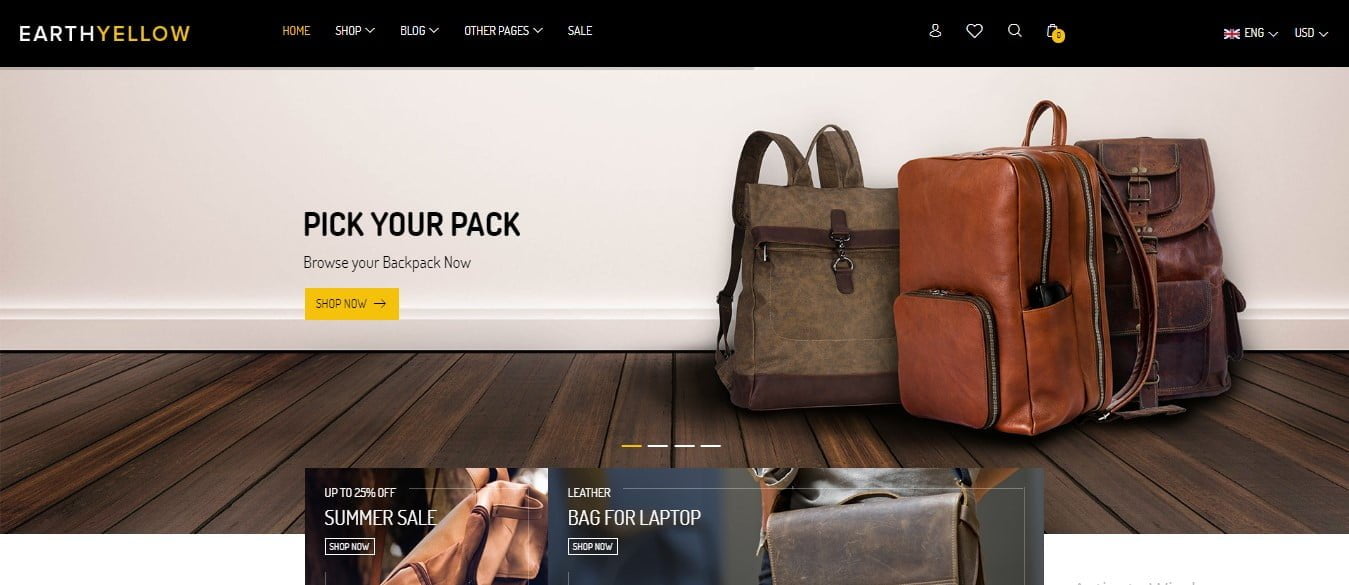 Get your customers a feel of rich & high-end eCommerce store with the premium eCommerce templates for luxurious products. It's a ready-to-deliver template. That will bring the enrichment to your luxurious eCommerce store. And it also brings smoother than ever navigation.