Be the part of our Alianverse
Hundreds of Agencies, Entrepreneurs, eCommerce owners choose Alian Software to bring their ideas to life.







Numbers say everything
We have successfully delivered numerous projects of high-quality standards on scheduled time.
1000+
Projects Completed and Deployed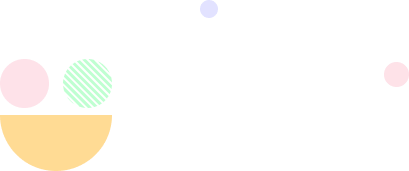 11+
years of Experience in Development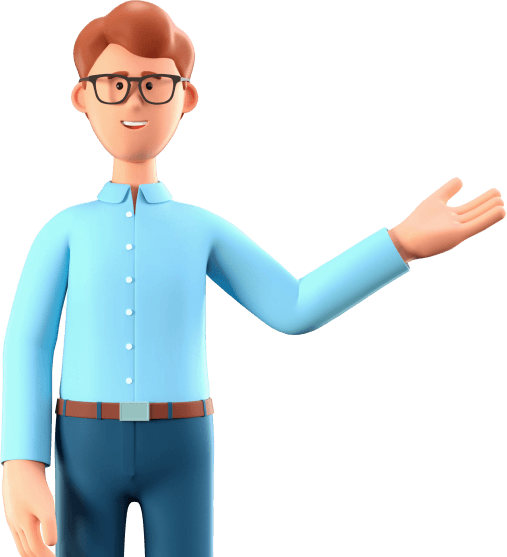 Alian Software: From Vision to Reality
We are a family that keeps on growing on a global level. We assure success, stability, security, and scalability via technology to our members while they focus on what needs the utmost attention; our work speaks for us, and we love to work for those who deserve it. There is no secret element, but it is only the dedication that we put behind every project of ours, in its purest form, which helped us prove our worth.
3 people in the year 2010, began forming a team of the best certified IT professionals to fulfill the demands of the constantly developing world and presently have made it happen by working on 1000+ projects till now and have the support of more than 100 teammates. Believe it or not, Alian Software is still expanding. In simple words, we are "nothing" but mediators between investors and their desired technical goals. However, we consult, create, and mainly care deeply about our contributions to the people who put their blind trust in us and as a result, we become "something" that leading companies love being a part of.
Benefits of Working with Alian Software
We make it simple to work
With our vast experience and proficiency, we understand the complexities of your niche market and how it will impact your product. We offer a complete project development from start to finish. After understanding your objective for the project, we'll work to turn that into reality.
Our Contribution in various sectors
Our services are not limited to a particular sector of industry. We have built our reputation as a trusted, reliable and cost-effective partner across a wide range of industrial sectors which includes major sectors like health, education, and media.
Our ideal solutions for your business
Every business has unique needs and challenges. To help you succeed, we provide various cost-effective and unique IT solutions for your problems.
Team formation
With so many developers out there, how do you identify the ones that can help you achieve your goals? We make this easy by assigning highly skilled and committed developers to your project who have proven experience of over a decade in the IT sector.
Working with latest technology
Our knowledge of different programming languages is an asset that will help us complete your project efficiently and effectively. We are quick learners who can work with the latest technology.
Project Management
Project management involves planning, organizing, and developing. We focus on delivering the project on time through effective management and maintaining high-quality standards.
Working in various time zones
It may look challenging for people to work remotely in different time zones. By working on various projects globally, we are flexible to work in different time zones.
An up-to-date approach
Our team provides weekly updates on the progress of the project by conducting meetings. We give details about what has been completed, what still needs to be done, and any changes that have been made. This helps our clients minimize potential delays and ensure a high-quality outcome.
Our way of building overall software

Analysis and Gathering of Requirements
When starting a new project, we understand the goal of the project and select the technology that is the best fit for the project. Thereafter, the project is allocated to a professional developer. This way, each and every project meets the expectations of our clients.

From the perspective of the customer, a mock-up of the project using the best prototyping tools is created after a thorough analysis of collected data to assure all objectives are met. A lifelike model of the final product promises clarification and success.
This phase determines whether or not the application is built correctly. We test the application on different devices and make sure that it works properly. The application can be launched after we are confident that it functions as intended.

Once we have finalized the design, we begin developing the application using front-end and back-end technologies. We integrate modules and create a database for data security.
We avoid making changes at the last moment as a systematic flow is followed from the beginning. However, we still take precautionary measures before the product goes live by scrutinizing it entirely and is refined until it reaches flawless diamond quality.
The goal of deployment is to make the application available to users as quickly and easily as possible. In this stage, the application is successfully launched over the internet.
Let our projects speak about our expertise.
The marketing materials developed by Alian Software received positive feedback. The agency is praised for their great communication and accommodating nature. The client had no criticism for Alian Software and recommends them to others
- Mark Swedberg
Alian Software is a valuable and reliable partner. The agency is praised for their ability to consistently deliver quality work quickly and efficiently. I has no criticism for Alian Software and highly recommends the agency to others.
- Scott Lawrence
End users were impressed with the current version of the product, while the company's management recognized its quality. The team used all of their available resources and talent effectively throughout the project.
- Avi Landy
Get Practice Growth appreciates the quality of the team's work as it's consistently good quality with minimal edits. The team's project management is also good as the team ensures it remains consistent with timelines and provide realistic ETAs for projects.
- Meghan Kennedy
Alian Software Inc.'s work is almost done. Currently, the company is more than pleased with their work. I am highly interested to collaborate with them again.
- Bassam A
Alian Software has done good work thus far, delivering a product with very few bugs. Although there have been a few miscommunications, the team is occasionally able to complete their work ahead of time. They are a respectful partner with the ability to translate ideas into tangible solutions.
- Heedal Kim
Alian Software Inc.'s ongoing engagement is largely thanks to its consistent, reliable, and amazing works completed for the agency.
- Lui De Luna
Alian Software Inc. meticulously researched other similar brands in order to produce the company's vision of its site. The team successfully designed a homepage and a brand profile template for the client. Overall, they are communicative, dedicated, and always provide cost-effective work.
- Austin Beals
Besides modernizing the platform's look, Alian Software has suggested key changes to improve the overall platform. The team has demonstrated that it's a highly-capable development house. Furthermore, they're willing to accommodate customer requests and value clear communication.
- Shreen Ghaleb
Since Alian Software Inc. took over the project, the company's mobile navigation and glitches have been resolved perfectly. They also raised the transactional conversion rate of the client. They are timely, creative, and technically skilled.
- Chelsea Harris
The Alian Software team successfully completed the implementation and the company is receiving positive comments regarding the new platform and design. The company appreciated the team's constant contact with them during the project and was impressed by their responsiveness and pricing.
- Paulina Liffner von Sydow
They did an amazing job, really went above and beyond and was very patient with the delays on our side and the changes. They also created to a much higher design aesthetic than we could have imagined, they did an incredible job.
- Ravi Bhojwani
This is the best WordPress team out there! I can't stress enough how professional this team is and their ability to get it done. The quality of their work is really high.
- Riaan Gouws
I highly recommend their team and they are very skilled in website development. I love the work they do!
- Hashim Awan
Really great to work with. Delivered quickly and with great quality.
- Jean-Michel Godin
Fantastic design - really pleased. The website looks unique and just as I described. Will definitely be using their services again. High recommendations.
- Foster Brown
Alian was great to work with. Eager to work on my project, responsive, and completed all tasks on time. Took the initiative to offer other services that could help my team out. I appreciate the high quality work and having a team who was so on point and reliable. Thank you!
- Alicia Laperuta
The project was successful; Alian Software Inc. completed every milestone on time, and the platform had a great look. The team had top-notch communication through email, or a messaging app, ensuring a good project management experience. Moreover, they delivered within the budget.
- Kirsten VanderJagt
I cannot speak highly enough about the quality of work we've experienced with our web developer. Every milestone was successfully completed with remarkable efficiency and dedication. Starting with the integration of the 'Buy Now' buttons on our Shopify website's homepage, it has truly transformed our online store's user experience. The three easy-to-locate buttons have given our site a professional edge, simplifying our customer's purchasing journey. Then, their expertise shone through in the creation of our Klaviyo email list sign-up page. It was not just about crafting a page; they seamlessly merged functionality with aesthetics, boosting our email subscriber rate substantially. A significant milestone was the rectification of the HTML code on our blog. It may have seemed like a daunting task to some, but not to our skilled developer. They dove right in, untangled the code, and made the necessary fixes that have improved our blog's overall performance. Lastly, they impressively tackled the removal of the shipping estimate and the enhancement of our pop-up. Now, our website appears less cluttered, and more user-friendly, and the pop-up works flawlessly. In conclusion, this web developer has proven to be worth every penny. Their technical know-how, dedication, and problem-solving capabilities have surpassed our expectations. We look forward to continuing our fruitful partnership as we venture into more improvements and innovations in our web development journey.
- Johnathan Milton
The client is happy with Alian Software Inc.'s work; a significant portion of the apps the team has refactored is in operation. Every team member is responsive and detail-oriented, ensuring a good project management experience. Their comprehensive expertise in a variety of areas also stands out.
- David Sutter
Frequently Asked
Questions
How much does it cost to outsource to a Node.js development company?
The cost of a full-fledged Node.js development project will depend on multiple factors -including technology stack, project scope, engagement model, number of hours required, business objective, and so more. We are committed to maintaining a balance between quality and cost for delivering maximum satisfaction.
From where to hire experienced dedicated React native developers?
Alian Software offers remote Senior react Native developers with more than 5 years of experience for long or short-term projects. The company can interview and hire them at an affordable hourly wage leading to increase productivity.
What would be beneficial, Shopify or WooCommerce?
Both platforms have their own advantages. WooCommerece is free while one has to pay monthly for Shopify stores. Sales features on Shopify are better than WooCommerce and are inbuilt. Alian software offers low-budget development with a high-quality Shopify store and WooCommerce on long or short-term contracts.
Where to get contract developers to build a web application using React?
Hire remote contract developers to build an end-to-end web application from Alian Software at a comparatively low hourly cost. We have a dedicated team for UI/UX, Web app development and quality assurance. The whole package is at a low cost.
How much does a development of a chatting application cost?
The cost of developing a chatting application depends on numerous factors like its scope, number of hours, tech stack, quality, etc. Alian Software offers comparatively low-cost chatting app development maintaining high-quality standards and timely delivery of the project.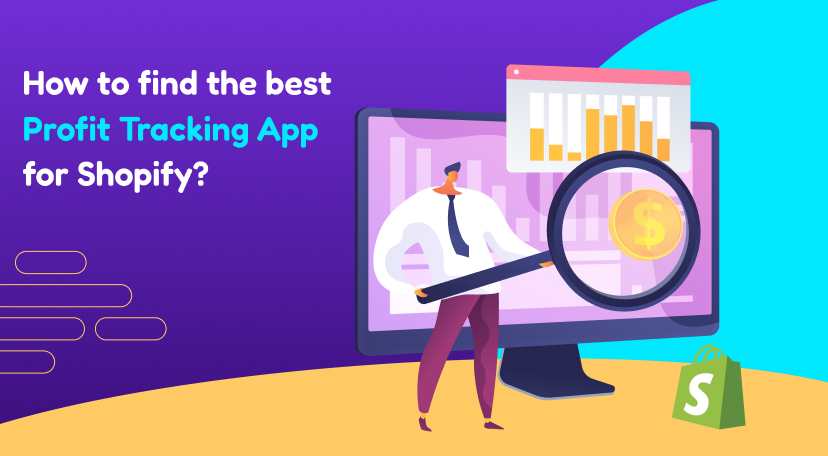 Starting a Shopify business and venturing into the world of entrepreneurship is an exciting experience. But, maintaining success over time requires careful money management. Keeping track of your earnings and outlays is crucial for e-commerce business owners to make well-informed decisions that push growth. Having the appropriate tools at your disposal may make all the difference in the ever-changing world of online shopping. That's why having a powerful profit tracking app made for Shopify is useful.
We'll explore some of the profit monitoring apps in this blog post, assisting you in sorting through the numerous choices to get the ideal app for your company.
read more
Hire the best developers and
designers around!