Our services for smart learning
Alian software offers many software development services for better learning and management of both online and offline schools.
UI/UX
For digital learning apps and other software development, we offer UI design and user experience services.

Custom Website and Web App Development
We provide development services for custom mobile and web applications to simplify teaching, learning, and administration.

Maintenance of Software
We offer software maintenance support for continuous updates and to maintain its speed, durability and security.

Third-Party Integration
If there is any existing application that requires external apps, we provide a third-party integration service.
Software Upgradation
We provide software upgrade services to introduce new functions and features.
Do you need a digital learning solution?
Be the part of our Alianverse
Hundreds of Agencies, Entrepreneurs, eCommerce owners choose Alian Software to bring their ideas to life.







Software Solutions for Education Sector
We facilitate the education sector by providing custom software and applications that optimize the education sector in different ways.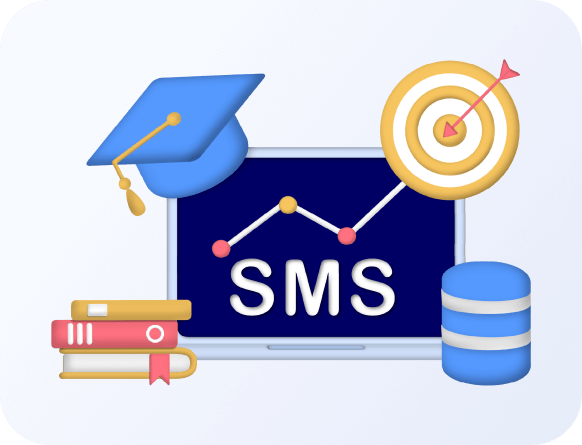 School Management Software
School management software is designed to make school administration easier and more efficient. It can manage administrative operations, school staff, attendance marking for students and instructors, fee collecting, receipt generation, result distribution, etc.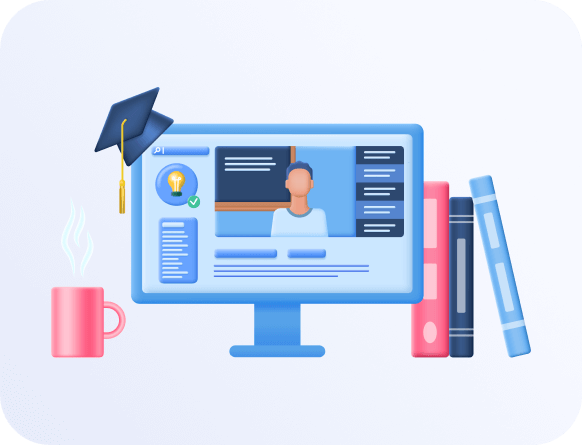 We help in the development of a web or mobile application for distance learning or schools looking to teach online. Our developers create apps with the highest speed and performance. It may be used for real-time teaching and contains all of the elements that make learning more engaging for students.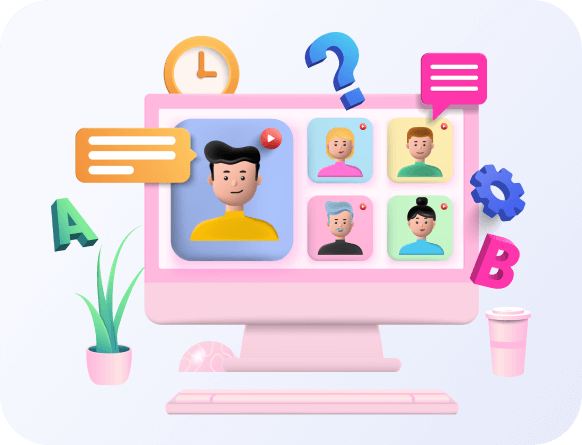 Virtual Classroom Software
Our developers help in the development of a web or mobile app that provides a virtual classroom. It has features such as real-time chat between teachers and students, a whiteboard, screen sharing, booking sessions, homework submission and group or one-to-one video calling.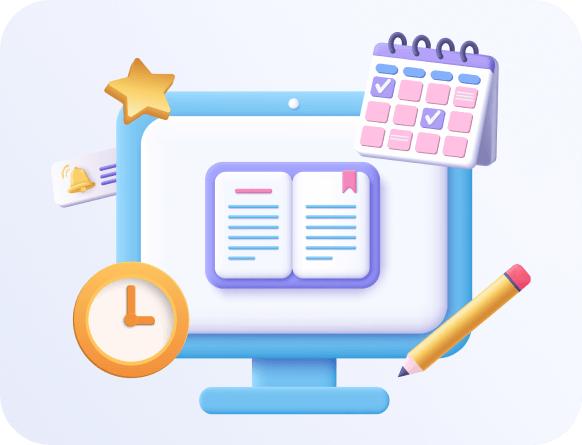 Online Class Booking Software
This application is exclusively developed for online class booking. It has a functionality that allows students to simply find the class schedule and various time slots for sessions and book the sessions.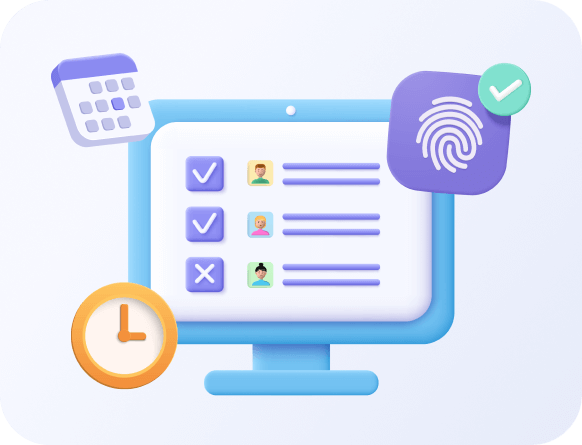 Custom software like attendance tracking is greatly useful to schools and institutions. It marks the attendance of students and teachers and stores it on the server. The advantage is that the software excludes human errors in entering students' and teachers' presence information.
Online Fees Payment and Management
We build the online fee payment web or mobile application that quickly allows students to safely pay the fees online, eliminating the manual procedure of paying fees and providing paper receipts. The student receives a digital receipt for fee payment. In addition, the program keeps track of which students have paid their fees and which have not.
We have proven notable experience in developing mobile and web apps for e-learning, teaching, and school management to upgrade the existing educational method.

Proper examination requirement



Expert software developers

Weekly updates and efficient communication

Working across different time zones

On-time software delivery
Do you require Management Software for school?
Privileges of Working with us
We help in the development of bespoke software that is easy to use and satisfies the requirements by using our decade of expertise and qualified technical team.






Let our projects speak about our expertise.
The marketing materials developed by Alian Software received positive feedback. The agency is praised for their great communication and accommodating nature. The client had no criticism for Alian Software and recommends them to others
- Mark Swedberg
Alian Software is a valuable and reliable partner. The agency is praised for their ability to consistently deliver quality work quickly and efficiently. I has no criticism for Alian Software and highly recommends the agency to others.
- Scott Lawrence
End users were impressed with the current version of the product, while the company's management recognized its quality. The team used all of their available resources and talent effectively throughout the project.
- Avi Landy
Get Practice Growth appreciates the quality of the team's work as it's consistently good quality with minimal edits. The team's project management is also good as the team ensures it remains consistent with timelines and provide realistic ETAs for projects.
- Meghan Kennedy
Alian Software Inc.'s work is almost done. Currently, the company is more than pleased with their work. I am highly interested to collaborate with them again.
- Bassam A
Alian Software has done good work thus far, delivering a product with very few bugs. Although there have been a few miscommunications, the team is occasionally able to complete their work ahead of time. They are a respectful partner with the ability to translate ideas into tangible solutions.
- Heedal Kim
Alian Software Inc.'s ongoing engagement is largely thanks to its consistent, reliable, and amazing works completed for the agency.
- Lui De Luna
Alian Software Inc. meticulously researched other similar brands in order to produce the company's vision of its site. The team successfully designed a homepage and a brand profile template for the client. Overall, they are communicative, dedicated, and always provide cost-effective work.
- Austin Beals
Besides modernizing the platform's look, Alian Software has suggested key changes to improve the overall platform. The team has demonstrated that it's a highly-capable development house. Furthermore, they're willing to accommodate customer requests and value clear communication.
- Shreen Ghaleb
Since Alian Software Inc. took over the project, the company's mobile navigation and glitches have been resolved perfectly. They also raised the transactional conversion rate of the client. They are timely, creative, and technically skilled.
- Chelsea Harris
The Alian Software team successfully completed the implementation and the company is receiving positive comments regarding the new platform and design. The company appreciated the team's constant contact with them during the project and was impressed by their responsiveness and pricing.
- Paulina Liffner von Sydow
They did an amazing job, really went above and beyond and was very patient with the delays on our side and the changes. They also created to a much higher design aesthetic than we could have imagined, they did an incredible job.
- Ravi Bhojwani
This is the best WordPress team out there! I can't stress enough how professional this team is and their ability to get it done. The quality of their work is really high.
- Riaan Gouws
I highly recommend their team and they are very skilled in website development. I love the work they do!
- Hashim Awan
Really great to work with. Delivered quickly and with great quality.
- Jean-Michel Godin
Fantastic design - really pleased. The website looks unique and just as I described. Will definitely be using their services again. High recommendations.
- Foster Brown
Alian was great to work with. Eager to work on my project, responsive, and completed all tasks on time. Took the initiative to offer other services that could help my team out. I appreciate the high quality work and having a team who was so on point and reliable. Thank you!
- Alicia Laperuta
The project was successful; Alian Software Inc. completed every milestone on time, and the platform had a great look. The team had top-notch communication through email, or a messaging app, ensuring a good project management experience. Moreover, they delivered within the budget.
- Kirsten VanderJagt
I cannot speak highly enough about the quality of work we've experienced with our web developer. Every milestone was successfully completed with remarkable efficiency and dedication. Starting with the integration of the 'Buy Now' buttons on our Shopify website's homepage, it has truly transformed our online store's user experience. The three easy-to-locate buttons have given our site a professional edge, simplifying our customer's purchasing journey. Then, their expertise shone through in the creation of our Klaviyo email list sign-up page. It was not just about crafting a page; they seamlessly merged functionality with aesthetics, boosting our email subscriber rate substantially. A significant milestone was the rectification of the HTML code on our blog. It may have seemed like a daunting task to some, but not to our skilled developer. They dove right in, untangled the code, and made the necessary fixes that have improved our blog's overall performance. Lastly, they impressively tackled the removal of the shipping estimate and the enhancement of our pop-up. Now, our website appears less cluttered, and more user-friendly, and the pop-up works flawlessly. In conclusion, this web developer has proven to be worth every penny. Their technical know-how, dedication, and problem-solving capabilities have surpassed our expectations. We look forward to continuing our fruitful partnership as we venture into more improvements and innovations in our web development journey.
- Johnathan Milton
The client is happy with Alian Software Inc.'s work; a significant portion of the apps the team has refactored is in operation. Every team member is responsive and detail-oriented, ensuring a good project management experience. Their comprehensive expertise in a variety of areas also stands out.
- David Sutter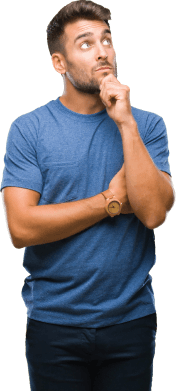 What is the solution to manage fee payment records?
We provide fee payment web or mobile application development for hassle-free online fee payment and management.

Which technology is best suited for online learning mobile application development?
React Native would be the best choice for developing learning applications as it can be operated on both iOS and android platforms.

Where to find third-party app integration services?
We offer services for the existing application to integrate third-party applications and personalize it.

Can attendance tracking software be helpful?
To record the attendance of students and teachers without manually marking them, custom software such as attendance tracking would be helpful.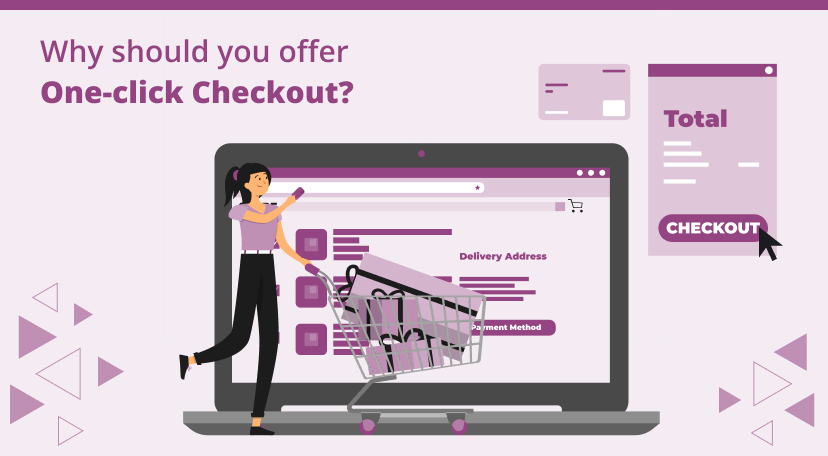 To take payment information and ship a package, there are many steps. But it can be hard to go from looking to buying. Making the checkout process more complicated adds steps that make people less likely to buy and makes room for second thoughts. One-click checkout makes it easier for customers to finish their purchases, which means fewer carts that are left empty and, eventually, more sales. Let's find out why you should consider integrating one click checkout into your online store.
read more
Hire the best developers and
designers around!