Services we offer for socializing
We provide a variety of services for custom mobile and web application development in order to bring advancement in social networking.

UI/UX Design
We understand the importance of having a good UI and UX. To help you stand out from other social apps, our developers provide the premium UI/UX for your mobile or web application.

Custom Web and Mobile App Development
We create custom mobile and web applications that work with specific social networking features, such as sharing content, messaging, and connecting with friends and followers.

Maintenance of Application
Our development team knows that an app must be regularly maintained in order to function properly. We offer flexible support for the maintenance of the application.

Third-Party Integration
We work with our clients to help them integrate third-party applications into their existing software. This makes it custom for use and tailored to the specific needs of our clients.
Software Upgradation
We help with updating existing applications to improve them by making them more user-friendly and adding new features that can make them more beneficial.
Build a Chatting Application for your business
Be the part of our Alianverse
Hundreds of Agencies, Entrepreneurs, eCommerce owners choose Alian Software to bring their ideas to life.







Our Social Networking Applications
Alian software has vast expertise in developing numerous sorts of social media apps to meet a variety of corporate objectives.
Our experienced developers create dating apps with the goal of making them the safest and most user-friendly options available. The app allows all users to verify their identity and has a strict policy for anybody who attempts to scam or defraud other users.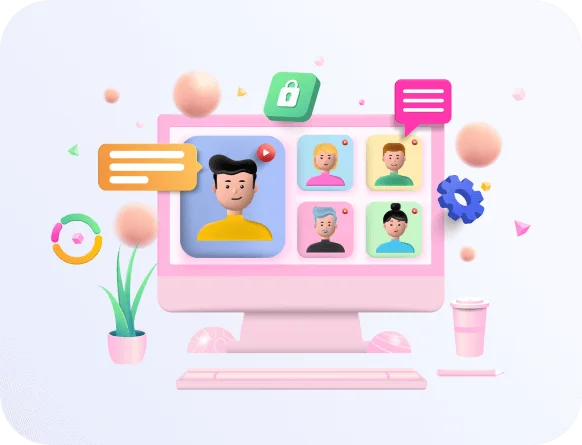 Real-time audio & video calling application
We develop applications for real-time audio and video calling. These applications allow you to make calls and view who you're speaking with in real-time. This is quite useful for those who need to speak with others but are unable to meet in person.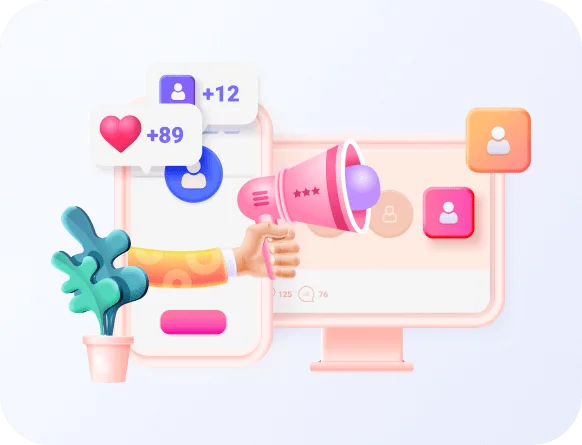 Content posting and sharing platform
We provide a platform for content uploading and sharing that makes it simple for anyone to share their content. It allows users to submit information in a number of formats, including text, photographs, audio, and video. It allows users to connect with others who have similar interests.
Real-time Chatting application
We develop real-time chatting applications that allow users to send and receive messages instantly, making communication more efficient and effective. These applications are perfect for businesses or groups that need to stay in touch with each other on a regular basis. With it, you'll be able to send and receive messages instantly, making communication more efficient and effective.
Our talented tech team has over ten years of expertise developing custom web and mobile apps that are designed to our client's exact requirements.


Interactive UI/UX designs

Low-cost application development

Flexible to work in different time zones

Experienced front-end and back-end developers

Weekly development updates

Premium and timely software deployment
Do you want to build a video calling app?
Privileges of Working with us
We follow a detailed plan to develop your custom software that fulfils all your business requirements and delivers it on the scheduled time.






Let our projects speak about our expertise.
They did an amazing job, really went above and beyond and was very patient with the delays on our side and the changes. They also created to a much higher design aesthetic than we could have imagined, they did an incredible job.
- Ravi Bhojwani
This is the best WordPress team out there! I can't stress enough how professional this team is and their ability to get it done. The quality of their work is really high.
- Riaan Gouws
I highly recommend their team and they are very skilled in website development. I love the work they do!
- Hashim Awan
Really great to work with. Delivered quickly and with great quality.
- Jean-Michel Godin
Fantastic design - really pleased. The website looks unique and just as I described. Will definitely be using their services again. High recommendations.
- Foster Brown
Alian was great to work with. Eager to work on my project, responsive, and completed all tasks on time. Took the initiative to offer other services that could help my team out. I appreciate the high quality work and having a team who was so on point and reliable. Thank you!
- Alicia Laperuta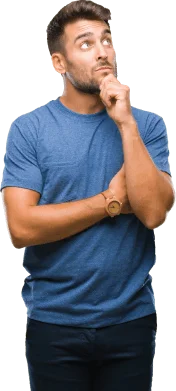 Why to use a social media app for business?
It allows businesses to connect with their customers directly. This connection can help build customer loyalty and brand awareness.
Which features should a social networking app have?
To attract users, a social networking app should contain a wide range of features like the ability to establish and manage a profile, connect with friends and family, exchange updates and images, and join groups are all important functions.
From where to develop a dating app?
At Alian Software, developers are skilled and expert in building dating apps that are safe and user-friendly.

Are social networking apps secure?
Some social networking apps are not secure. Security can be taken care of while developing it like implementing security features such as authentication and authorization.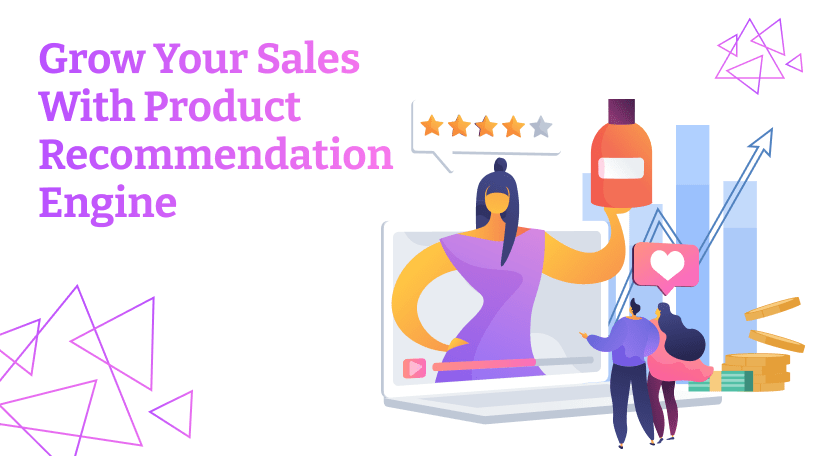 A suggestion of the right product at the right time may influence purchases. It may convince them to buy something or, at the very least, get them curious about a new product category. Simply said, a product recommendation is a suggestion for a certain product.
You may have bought a few products through recommendations or suggestions by friends or on search engines. In the same way a product recommendation engine help in suggesting different products to customers shopping online.
These tools use algorithms to suggest items that are likely to be of interest to users. They use info like location, preferences, gender, age etc. to show the relevant product suggestions. There are many ways to use these tools.
You can recommend products through popups or a section or on the shopping cart page. Furthermore, you can send marketing emails with recommended products or push notifications. Let's know more about the working of these tools in detail.
read more
Hire the best developers and
designers around!