How we help by Software Testing
Quality assurance is an important part of the software development process. Every functionality of the software must be carefully examined for bugs and other issues before it can be released to the public.
We ensure that software meets the requirements documented in its design documentation, and it is built according to specifications, and in a way that has no risks. We help in finding bugs and delivering error-free software by performing various methods of software testing.
We perform functional testing by taking a functional build of the software and running it through its various checks to ensure that it is working as intended. We focus on how well a functionality works with the user's expectations in mind and test the core features of the software and make sure to deliver what is promised.
Non-functional testing is used to examine a software's user interface and user experience. We look at how well the software performs under different conditions. We analyze the application's security, reliability, responsiveness, and speed of the software.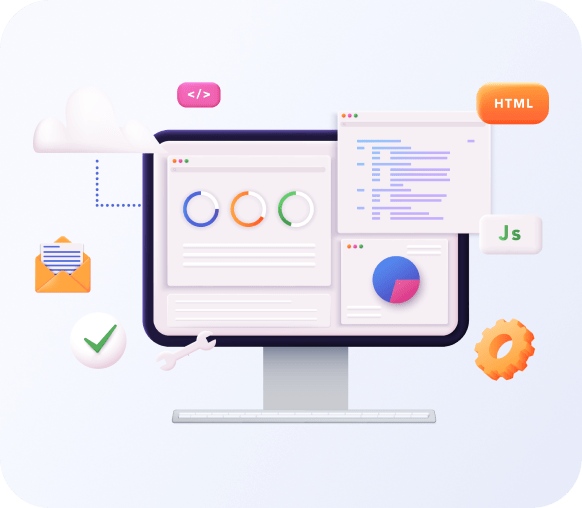 It is important to be sure that all third-party apps are functioning properly. If any issues arise, they will likely affect the rest of the application functions. We perform integration testing at the end of a project when all the functionality has been implemented. We ensure that all the APIs of the application work together correctly, are connected properly and perform as expected.
Usability testing checks the software's usability. It checks if the software is easy to use and if any features are missing. By using simulators and automated testing tools we check how the functionalities are working and how it is used. We see how visitors will interact with the software site and how they will respond to different design elements.
Load & Performance Testing
To check the Load and performance of the software we simulate a realistic user load on software and measure the impact that it has on performance. While load testing we provide valuable insights into the behaviour of the software under real-world conditions and try to optimize the performance.
Want to test the functionality of your software?
Be the part of our Alianverse
Hundreds of Agencies, Entrepreneurs, eCommerce owners choose Alian Software to bring their ideas to life.







Other QA services we offer
We offer other Quality Assurance services for your software to quickly get into the market bug-free.

Mobile Testing
In the Mobile Testing service, we test applications that are native and cross platforms. We test its UI/UX, code, speed and how it works on various devices.
Web Testing
We test websites and web applications and check their responsiveness, resolutions, UI and performance on different browsers.
Back-end Testing
Our skilled QA team perform Back-end testing to ensure that the back-end of the applications is secured and functioning properly.
Privileges of Working with us
Since 2010, we have worked on a variety of custom web app development projects. We provide talented and experienced developers who consider key factors like design, security, app integration, etc as per your business requirements.


Schedule Software Testing for your cross-platform App.
Let our projects speak about our expertise.

Health
We help healthcare organizations make better decisions through our IT solutions. We bring new ideas to life by making solutions for healthcare organizations. Our focus is on providing the best experience for patients, doctors, and staff by creating mobile and web applications that are easy to use, fast, and reliable.

Education
We benefit the education sector by providing custom solutions for online learning. We develop web and mobile applications which help in e-learning. Our solutions are best suited for people who want to learn on their own terms. They are also suitable for schools and universities who want to enhance their programs with a new approach.
Logistics
Logistics management is a complex field that requires a lot of expertise. However, with the right tools and knowledge, it can be done effectively. We offer services to logistics management firms in order to help them track goods. This can be done by developing applications that can be used to track goods.
Marketplace
With our in-house IT professionals, we offer affordable IT solutions for companies of all sizes and markets like B2C, B2B, and C2C. We work to provide a well-designed solution that minimizes costs while maximizing efficiency. We help with the development of software and even with the upgrading of existing software.

Media
Modern media technology has a significant worldwide influence. We aim to create the best streaming experience on any device, anywhere in the world. We do this by combining the best technology with an intuitive user interface. This gives users a better experience when watching their favorite shows or movies.

Retail
We provide a variety of E-commerce options which is designed to be easy to use, Simple to navigate and helps to increase revenue. We create user-friendly applications to ensure the greatest possible user experience. We also offer a variety of tools and services to help businesses grow and succeed.
The marketing materials developed by Alian Software received positive feedback. The agency is praised for their great communication and accommodating nature. The client had no criticism for Alian Software and recommends them to others
- Mark Swedberg
Alian Software is a valuable and reliable partner. The agency is praised for their ability to consistently deliver quality work quickly and efficiently. I has no criticism for Alian Software and highly recommends the agency to others.
- Scott Lawrence
End users were impressed with the current version of the product, while the company's management recognized its quality. The team used all of their available resources and talent effectively throughout the project.
- Avi Landy
Get Practice Growth appreciates the quality of the team's work as it's consistently good quality with minimal edits. The team's project management is also good as the team ensures it remains consistent with timelines and provide realistic ETAs for projects.
- Meghan Kennedy
Alian Software Inc.'s work is almost done. Currently, the company is more than pleased with their work. I am highly interested to collaborate with them again.
- Bassam A
Alian Software has done good work thus far, delivering a product with very few bugs. Although there have been a few miscommunications, the team is occasionally able to complete their work ahead of time. They are a respectful partner with the ability to translate ideas into tangible solutions.
- Heedal Kim
Alian Software Inc.'s ongoing engagement is largely thanks to its consistent, reliable, and amazing works completed for the agency.
- Lui De Luna
Alian Software Inc. meticulously researched other similar brands in order to produce the company's vision of its site. The team successfully designed a homepage and a brand profile template for the client. Overall, they are communicative, dedicated, and always provide cost-effective work.
- Austin Beals
Besides modernizing the platform's look, Alian Software has suggested key changes to improve the overall platform. The team has demonstrated that it's a highly-capable development house. Furthermore, they're willing to accommodate customer requests and value clear communication.
- Shreen Ghaleb
Since Alian Software Inc. took over the project, the company's mobile navigation and glitches have been resolved perfectly. They also raised the transactional conversion rate of the client. They are timely, creative, and technically skilled.
- Chelsea Harris
The Alian Software team successfully completed the implementation and the company is receiving positive comments regarding the new platform and design. The company appreciated the team's constant contact with them during the project and was impressed by their responsiveness and pricing.
- Paulina Liffner von Sydow
They did an amazing job, really went above and beyond and was very patient with the delays on our side and the changes. They also created to a much higher design aesthetic than we could have imagined, they did an incredible job.
- Ravi Bhojwani
This is the best WordPress team out there! I can't stress enough how professional this team is and their ability to get it done. The quality of their work is really high.
- Riaan Gouws
I highly recommend their team and they are very skilled in website development. I love the work they do!
- Hashim Awan
Really great to work with. Delivered quickly and with great quality.
- Jean-Michel Godin
Fantastic design - really pleased. The website looks unique and just as I described. Will definitely be using their services again. High recommendations.
- Foster Brown
Alian was great to work with. Eager to work on my project, responsive, and completed all tasks on time. Took the initiative to offer other services that could help my team out. I appreciate the high quality work and having a team who was so on point and reliable. Thank you!
- Alicia Laperuta
The project was successful; Alian Software Inc. completed every milestone on time, and the platform had a great look. The team had top-notch communication through email, or a messaging app, ensuring a good project management experience. Moreover, they delivered within the budget.
- Kirsten VanderJagt
I cannot speak highly enough about the quality of work we've experienced with our web developer. Every milestone was successfully completed with remarkable efficiency and dedication. Starting with the integration of the 'Buy Now' buttons on our Shopify website's homepage, it has truly transformed our online store's user experience. The three easy-to-locate buttons have given our site a professional edge, simplifying our customer's purchasing journey. Then, their expertise shone through in the creation of our Klaviyo email list sign-up page. It was not just about crafting a page; they seamlessly merged functionality with aesthetics, boosting our email subscriber rate substantially. A significant milestone was the rectification of the HTML code on our blog. It may have seemed like a daunting task to some, but not to our skilled developer. They dove right in, untangled the code, and made the necessary fixes that have improved our blog's overall performance. Lastly, they impressively tackled the removal of the shipping estimate and the enhancement of our pop-up. Now, our website appears less cluttered, and more user-friendly, and the pop-up works flawlessly. In conclusion, this web developer has proven to be worth every penny. Their technical know-how, dedication, and problem-solving capabilities have surpassed our expectations. We look forward to continuing our fruitful partnership as we venture into more improvements and innovations in our web development journey.
- Johnathan Milton
The client is happy with Alian Software Inc.'s work; a significant portion of the apps the team has refactored is in operation. Every team member is responsive and detail-oriented, ensuring a good project management experience. Their comprehensive expertise in a variety of areas also stands out.
- David Sutter
Frequently Asked
Questions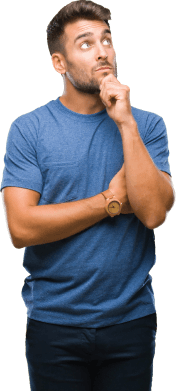 Which tools are used for Manual Testing?
Tools like Jira, TestTrail, Android Studio, etc can be used for Manual Testing.
Which tools will help in automation testing?
Tools like Python, Jmeter, and Appium can help in automation testing.
Where can I get QA as a service?
We offer Quality Assurance services for your developed software at affordable prices.
Which type of testing is actually preferred?
Both are efficient ways to test but if you have a large-scale application then automated testing is preferred.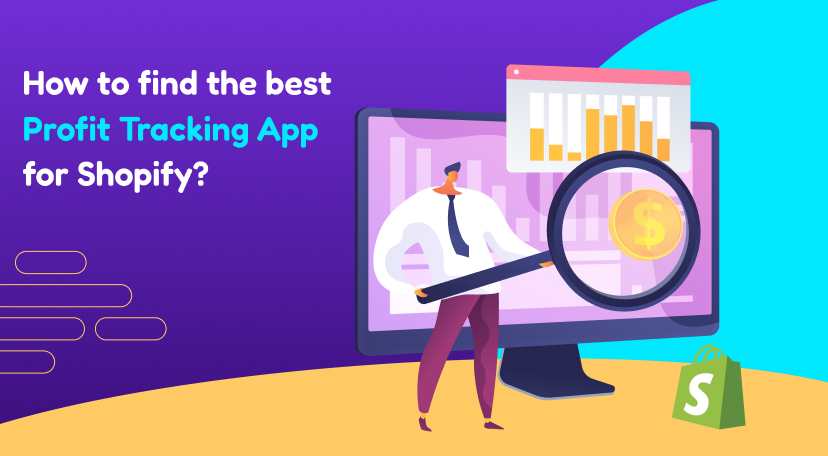 Points to look at while choosing a profit tracking appEnsure that the profit monitoring app you choose integrates easily with your company operations. Furthermore, to get reliable financial information it is important to carefully consider the points given below:...
read more
Hire the best developers and
designers around!