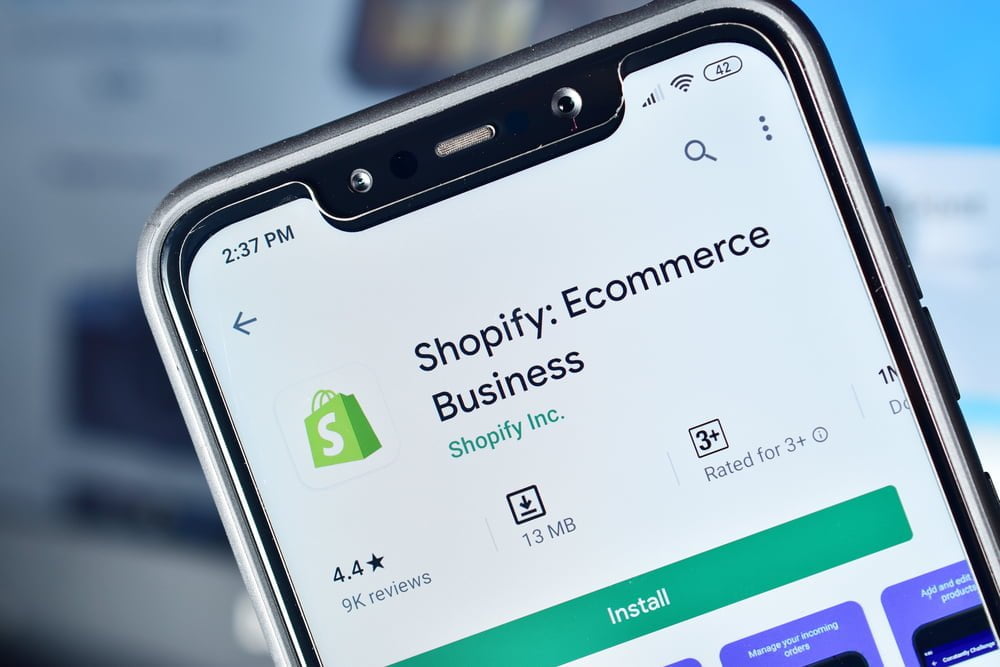 Why Should Big Businesses use it? Features and Benefits:
Easy for Non-technical users:
It is not easy to run big businesses with ease of use, right? But it's not like that with Shopify Plus, it comes with a very easy to use interface which non-technical users can access easily.
Along with that, you also get access to the Shopify Plus Academy through which you can easily get training on some of the main topics through which you can grow your business, so it makes the Shopify Plus even easier.
Visually Appealing Designs of themes:
With Shopify plus you get access to hundreds of premium themes that you can use to develop your brand new website.
Whether you want to create a store for your apparel brand or you want to sell your art, either you want to digitize your boutique or you want to make the collection of your jewelry available for customers to buy, Shopify Plus has all types of eCommerce solutions for your offerings.
Shopify Plus also allows a high degree of customization by giving you access to Shopify's Liquid file which is used to build the themes.
Access to Advanced Shopify Apps:
The Shopify Plus Certified App Program is for best-in-class technology solutions chosen for their quality with Plus merchant needs.
With Shopify Plus you get access to various advanced Shopify apps like Findify, Kustomer, Zaius, Sellbrite, Shippo, and much more…
Access to checkout.liquid file:
You must be aware that Shopify comes with its default checkout which we can not change so here comes the big advantage of the Shopify Plus Partner plan, here we can customize check out the way we want it to be.
The checkout page is one of the most important parts of your eCommerce store as it's the last step of converting a user to a customer and an easy checkout can definitely improve the conversion rate of the store.
By getting access to checkout.liquid file, you also get features like a better checkout interface, easy CRM integration, one-page checkout, Custom Messages in Checkout for Certain Products, and much more…
Extensive Customization:
Many basic platforms aren't that good for store customization as not every platform allows many customizations on the theme you initially installed.
But with Shopify Plus, it's not like that. It gives you the capability of Full store customization through editable CSS files and scripts.
With Shopify Plus one can also create fully automated workflows which can also result in cutting hours of repetitive work from daily tasks.
We can use Shopify Plus flow to put things like Identifying and canceling high-risk orders, Hiding out of stock products from online inventory, Re-ordering inventory when a certain threshold is hit, and much more.
Merchant Success Program (Customer Support):
Customer service is one of the essential parts of a successful platform and that's where Shopify Plus excels.
With Shopify Plus, you'll get a dedicated success manager who is there to help you 24/7.
They are not there just for answering queries but they actually help you with anything that may be related to design modifications, assistance with store setup, custom integrations, SEO, and they will also help you to reach your business goals.
What is its future in 2021?
There are thousands of people who are using Shopify for many years for eCommerce purposes and have developed their business in these many years.
Most of them are more likely to upgrade their plan to Shopify Plus because of its amazing features and capabilities that help large businesses to grow.
You can predict that the market of Shopify plus users will go up in 2021 as Shopify is the kind of platform through which it is next to impossible to generate no revenue.
Shopify is growing rapidly with a growth rate of around 29% per year and it will continue growing like this for this upcoming year.
Conclusion
Shopify Plus is a powerful platform that can accelerate a brand's growing rapidly.
But it comes with a price. And it's essential to only invest once you've reached that point in your growth that makes the expense worth it.
Do you consider utilizing the Shopify Plus features for your business? Feel free to contact us today at sales@aliansoftware.net.
We at Alian Software are official Shopify partners and have been working with hundreds of Shopify stores to date.
We provide end to end solutions for any kind of Shopify related requirement from logo designing to final delivery. So, please reach out to us to avail of Shopify development services for your eCommerce business. We are more than happy to help you.

Akshay Alex is an experienced technical Copywriter. A professional in the art of composing technical articles and e-books that are informative and interesting to the audience.